SYRIA NEWS
Creating the Next Generation of Terrorists in Al-Hawl camp
It has been more than two years since ISIS was ousted from the last of its territorial strongholds in northeast Syria, but the group and its affiliates remain a persistent threat to the U.S. and our allies.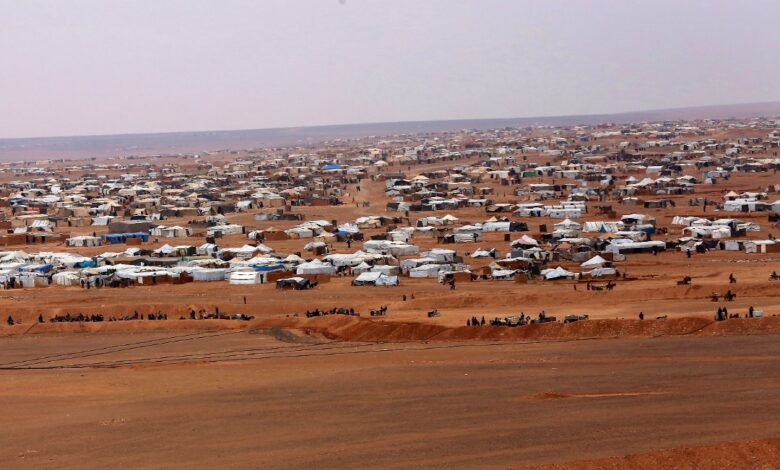 The most recent ISIS-K terrorist attacks at Kabul's airport, resulting in the senseless and tragic deaths of 13 U.S. service members, are a somber reminder of this fact. Two decades after 9/11, we're still losing American lives to violent Islamic terrorist organizations—and that will continue if we don't learn from past mistakes and implement practical solutions to prevent the next generation of radicals.
The al-Hawl refugee camp currently houses approximately 60,000 ISIS family members, many of whom are women and children. Due to the limited resources of the Autonomous Administration of North and East Syria (AANES), which controls the perimeter of al-Hawl, the camp has become notorious as a place where ISIS supporters can brutally impose their ideology on camp residents—often killing non-supporters to create a climate of fear.
Al-Hawl is a modern-day Camp Bucca, where Abu Bakr Al-Baghdadi, unknown at the time, first arrived in 2004. By 2014, he would head ISIS as the most infamous terrorist leader alive. Firsthand accounts recall that the environment of Camp Bucca as a U.S. military-run prison gave its inmates opportunities to plan, coordinate, and build bonds they would not otherwise have. Today, lone actors inspired by ISIS propaganda remain the "most serious threat" to U.S. and European security, according to the Defense Intelligence Agency. There will be a steep price to pay in the next few years if the international community does not take steps to defuse the ticking time bomb that is al-Hawl.
Source: realcleardefense