SYRIA NEWS
Russian and government forces are preparing to conduct military exercises simulating repelling an attack on Manbij
Ugarit Post (Aleppo) - Russian and government forces are preparing for military maneuvers simulating repelling an attack on Manbij in Aleppo countryside.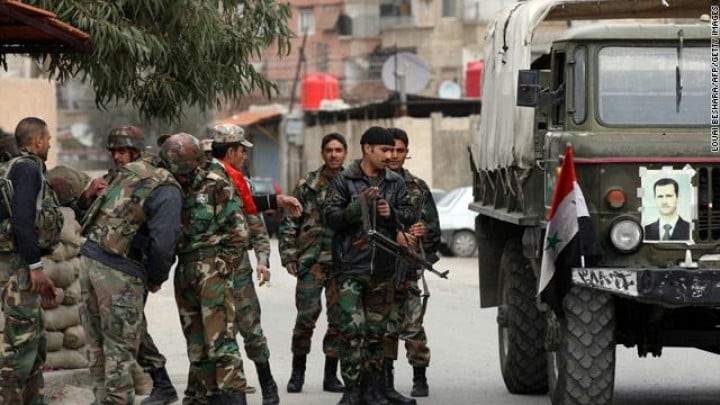 And local sources reported that members, accompanied by heavy vehicles of the Russian forces and members of the government forces, headed from Aleppo city  to the vicinity of  Manbij city  in the northeastern Aleppo countryside, to conduct military maneuvers at a time when the outskirts of the city are witnessing military tensions.
sources added that the planned military maneuvers simulate a response to possible attacks on Manbij by the Turkish army and its loyal factions.
A military source in the government forces said that helicopters and missiles will be used in the military maneuvers, which will last for two days, in addition to bombing empty areas.